10 Tips To Get Success In Interview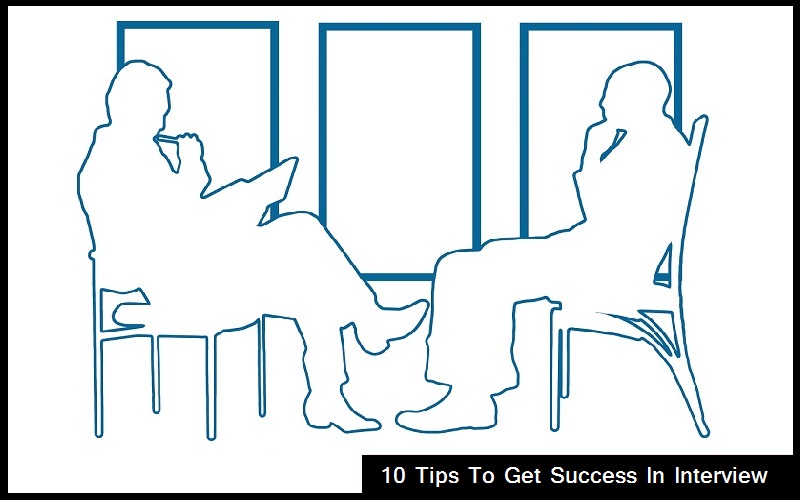 An interview is a conversation between interviewer the interviewee in which the interviewer questions the interviewee in order to gain information.
To grow your carrier you should be prepare before the interview held with any organization. Here I am going to write some handy tips for interview techniques to win over your interviewer and you may get success in jobs.
Tips To Get Success In Interview
1) First of all, research about the organization for which you are going to interview. This will help you answer the questions related to organization. You will stand out from less prepared candidates.
2) Give interview by comparing your skills and qualifications to the actual job requirements. This tips will make you sit longer with interviewer rather than step out from giving answer of few question.
3) Plan what should you need to wear and make professional look for any interview you are going to plan.
4) Prepare some over view of subject are you going because its key need of your show your expertise.
5) Listen the interviewer properly and think before giving answer that will make good impression in front of interviewer.
6) Don't talk much but give answer related to question rather than telling unnecessary information. In short give to the point answer of question.
7) User good and appropriate language and don't speak too much loud.
8) Make Eye contact with interviewer.
9) Think positively for any question and trying to give possible answer.
10) Don't be familiar and keep yourself as professional.